Join us for a two-day event filled with thought-provoking talks, engaging workshops, and open discussions on product development.
Take part in various well-being activities, all set in a breathtaking location that will surely leave you in awe.
The event is free and welcomes developers, product people, and designers involved in product development. We assure you that by the end of this event, you will feel revitalized, motivated, and prepared to tackle new challenges.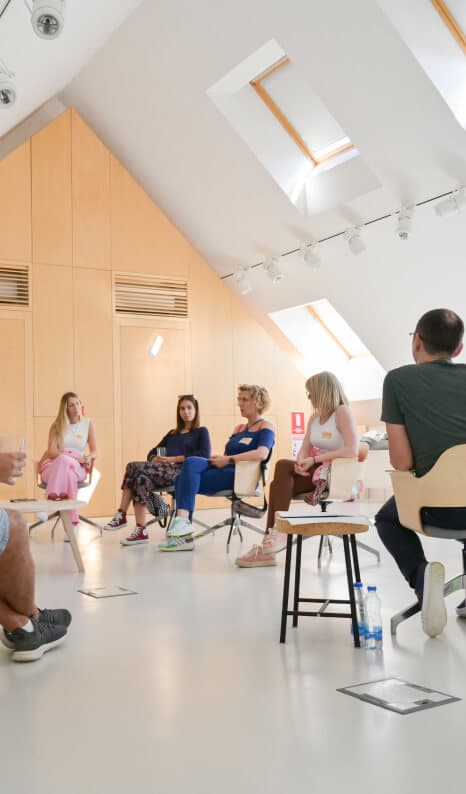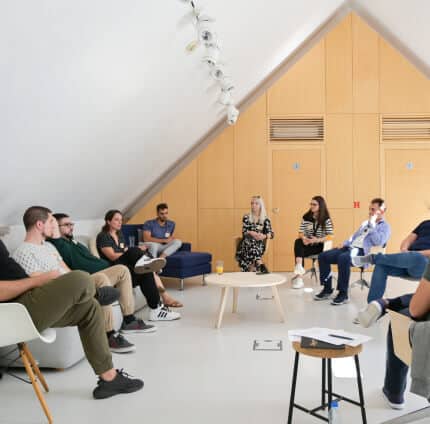 Are you ready to take a break from your desk and connect with like-minded professionals in a serene setting away from the hustle and bustle of the city?
Join us at the heart of the central region of Bosnia and Herzegovina for two days of immersive, hands-on workshops, networking, delicious cuisine, relaxing outdoor activities, and valuable well-being sessions.
We believe that tech events should go beyond just informative sessions and offer an experience of discovery and inspiration. Whether you are a Product Owner, Developer, or Designer, this is the perfect place to expand your horizons and gain fresh insights from industry speakers and peers alike. Explore a diverse range of topics that will enable you to form deeper connections with others in the industry.
During this weekend getaway, we will take care of all your essentials, from lodging to meals, so you can focus on acquiring new skills and connecting with individuals who share your passion.
Join us for an exciting opportunity to exchange ideas and experiences on Product Development and gain practical and valuable insights on cultivating psychological safety, achieving financial stability, and refining your soft skills in the workplace.
With engaging discussions and hands-on activities, this retreat will be the perfect place to learn from industry experts and form meaningful connections with fellow attendees.
Open Talk
Workshop
Workshop
Open Talk
Build what's needed, not what you were told
How well do you truly understand your customers' needs? Are you making assumptions, or do you have a thorough understanding of what they require?
Let's take some time to explore our ability to discover their needs and why it's crucial to be curious about them. Building what is necessary, not what is simply requested, is essential.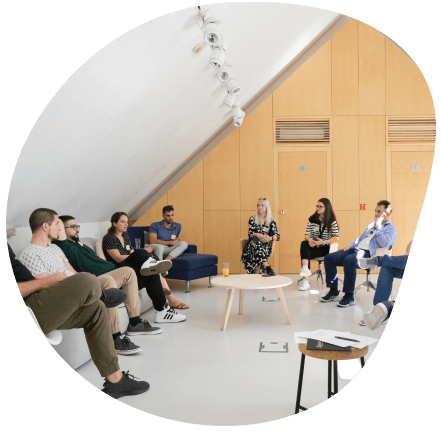 Workshop
Workshop
Expert-Led Well-being Consultations
We understand the importance of holistic growth and well-being, so we're pleased to offer private consultations with expert coaches at our retreat. The topics will include mental health sessions, networking importance, as well as soft skills development.
Take advantage of this unique opportunity to book a 15-minute session and receive personalized advice tailored to your needs. Whether you're seeking guidance on improving your mental health or looking for tips on enhancing your networking capabilities, our experienced coaches are here to help. Book a consultation and gain valuable insights to empower you to take charge of your personal and professional growth.
Mental Health
Networking
Soft Skills
Mental Health
Boost Your Mental Health and Team Performance
Looking to improve your mental health and function better in a team? Book a 1:1 session with our expert and receive guidance on psychological safety. Don't miss out on the chance to create a positive and productive work environment for yourself and your colleagues. Encouraging good mental health in the workplace is not only the right thing to do but also a wise business decision. A supportive work environment with open communication, access to resources, and reduced stressors can improve employees' well-being, leading to increased productivity and positivity at work.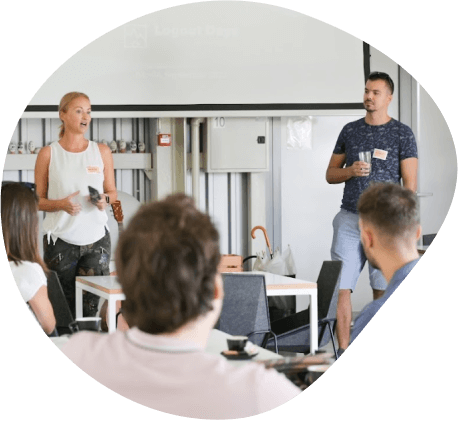 Networking
Soft Skills
It's a relaxing atmosphere, dynamic, in an interactive setting, very useful.
A combination of chill atmosphere and interesting work.
This event is phenomenal and productive, everything is zen, super. An event not to be missed.
This idea is fantastic, it could not have been any better. Absolutely, everything that happened, I could not have imagined.
The atmosphere at the event is very relaxing. It gives you the opportunity to talk to your peers in an informal environment.
The session was amazing. Sharing our experience with like-minded people is important in an industry like ours because it often inspires new and cool ideas.
13/05
| | |
| --- | --- |
| Gathering | 08:00-09:00 |
| Traveling | 09:00-11:00 |
| Check in | 11:00-11:30 |
| Welcome note | 11:30-12:00 |
| Open Talk Build what's needed | 12:00-14:00 |
| Workshop Mastering decision-making | 12:00-14:00 |
| Workshop Crafting a winning product PitchWell-being: | 12:00-14:00 |
| Lunch | 14:00-15:00 |
| Open Talk Build what's needed | 15:00-17:00 |
| Workshop Mastering decision-making | 15:00-17:00 |
| Workshop Crafting a winning product PitchWell-being: | 15:00-17:00 |
| Coffee break | 17:00-18:00 |
| Wellbeing mental health Boost your mental health | 18:00-20:00 |
| Wellbeing soft skills Enhance your soft skills | 18:00-20:00 |
| Wellbeing networking The significance of professional networking | 18:00-20:00 |
| Dinner | 20:00-21:00 |
| Party | 21:00-24:00 |
14/05
Hotel Blanca Resort & Spa is located in the scenic setting of Babanovac, at the heart of the central region of Bosnia and Herzegovina, only an hour and a half drive from Banja Luka.
As a five-star hotel complex, Hotel Blanca Resort & Spa provides guests with access to luxurious rooms and suites and a wide range of facilities and activities both within and outside the hotel.
After we wrap up the workshops and sessions – it's party time! Expect a truly unforgettable weekend experience filled with savory food, refreshing drinks, and awesome music -and all this in a fantastic setting!
We've got you covered for your travel stay, meals, and drinks during the Logout Days event. Please note that the event organizers reserve the right to assign participants to rooms based on available capacity.
The Logout Days will be captured on film.
Please note that promotional materials, including photos and videos, will be produced at the Logout Days location. By attending the Logout Days, you consent to be photographed and filmed. Furthermore, by attending, you agree that all footage and material captured at the event may be used globally for promotional purposes related to the Logout Days. If you have any inquiries about filming at the Logout Days, please don't hesitate to contact us. We are here to assist you.